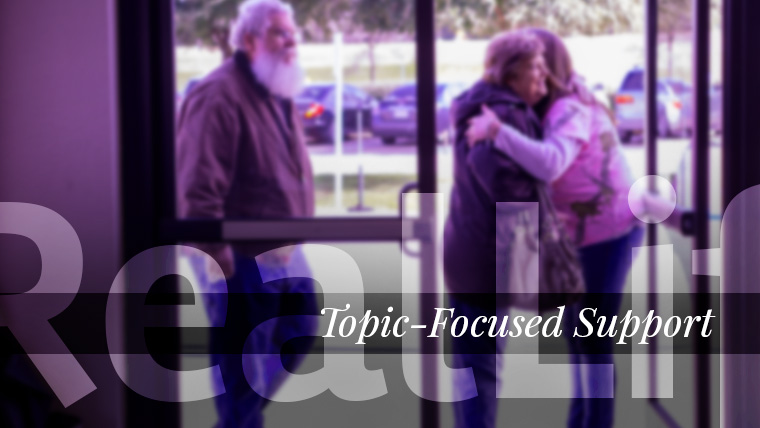 "When the currents of life seem too strong, everyone needs a helping hand to find a firm place to stand."
Why are Real LIFE groups needed?
We all experience tribulations (John 16:33) whether we like it or not, but our typical response is to withdraw from others whom we believe "don't understand what we are going through." The purpose of the Real LIFE Ministry is to provide topic-focused support for individuals or families who are experiencing difficult times in their lives. Real LIFE groups provide a positive family environment where individuals with similar issues can share their hurts, experience God's acceptance through relationships with others, and learn about God's wisdom and power through spiritual growth and prayer.
Why does Rush Creek have Real LIFE groups?

We believe we are called to be a blessing to the community as well as the church body. 1 Peter 4:8-11 states, "Finally, all of you be of one mind, having compassion for one another; love as brothers, be tenderhearted, be courteous, not returning evil for evil or reviling for reviling, but on the contrary blessing, knowing that you were called to this, that you may inherit a blessing." The blessing we receive is in seeing lives changed as individuals grow in their knowledge of who God is and who He desires to be in their lives. Without God, there is no lasting recovery. Only He fully understands the pain and situations we face and only He can truly restore us to renewed emotional and spiritual health as we release our hurts and choices to Him.
For further information on our Real LIFE groups or to be involved in leadership in one of our Real LIFE groups, please contact Clayton Aker.